We recently held public exhibition sessions that outlined the proposals for future plans as part of the wider Hinchingbrooke Country Park investment project. These sessions included local councillors, stakeholders and residents, taking place at the Countryside Centre and at Pathfinder House.
Feedback was overwhelmingly positive for the future of the park, with residents and stakeholders contributing some excellent suggestions and recommendations to be considered.
Public exhibition
Below you will be able to view the documents and information that were on display at the public exhibition sessions.
Design drawings in the public exhibition are only concept designs and not final plans.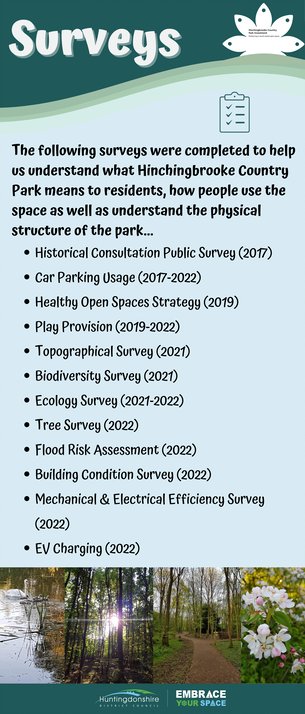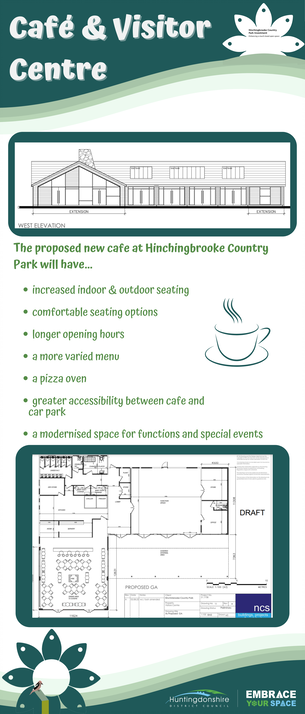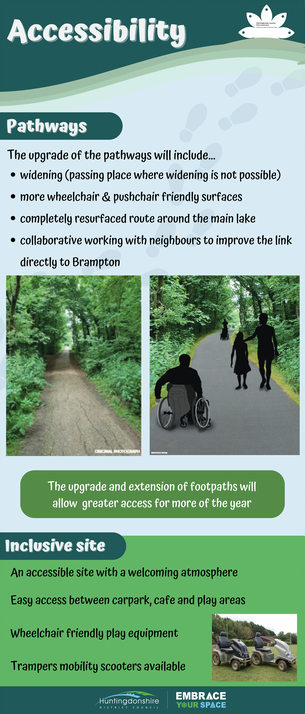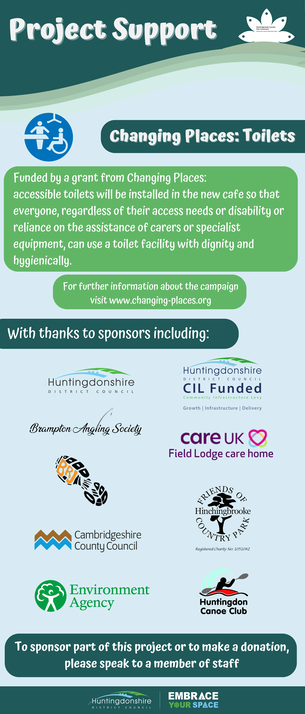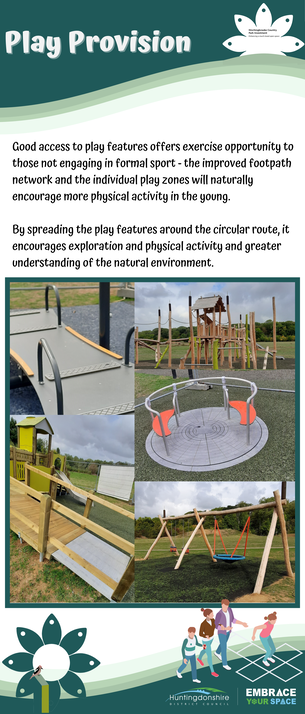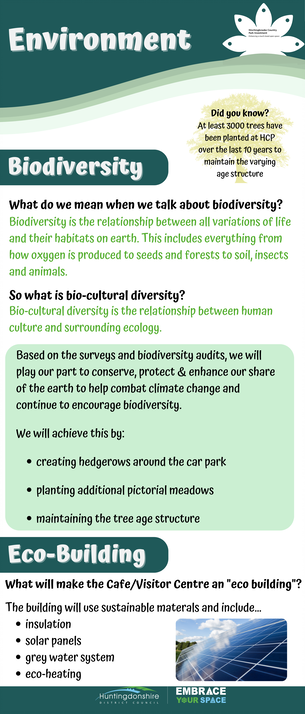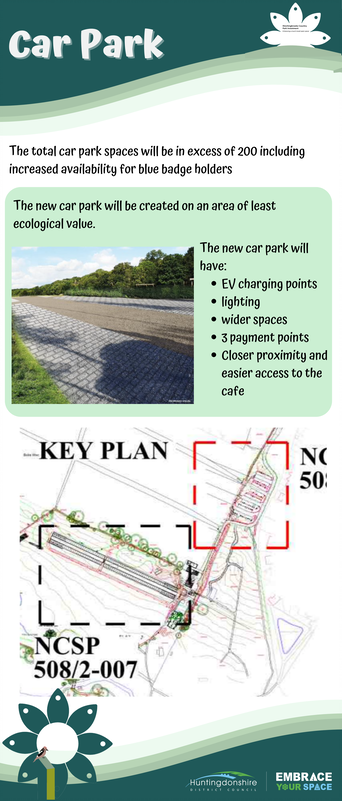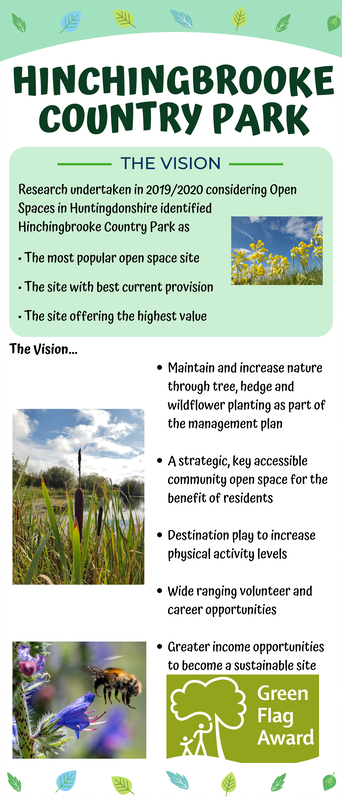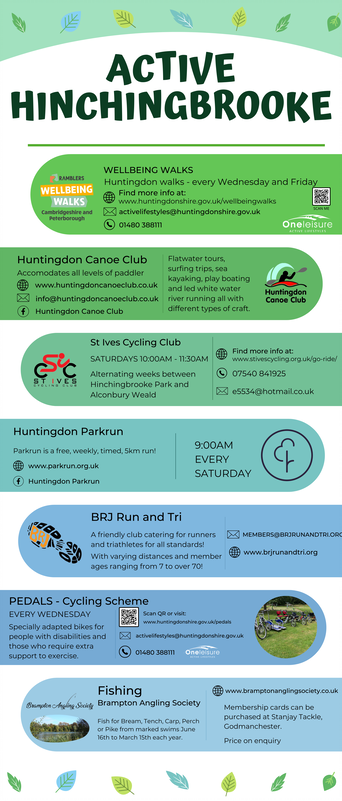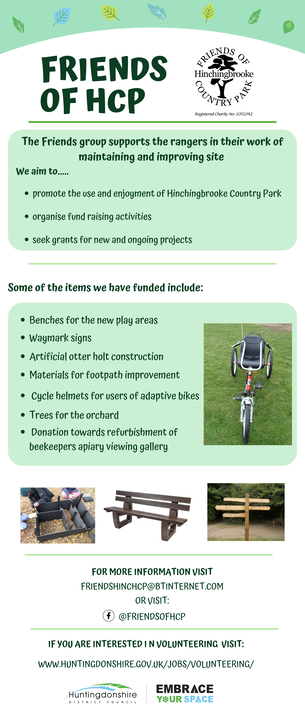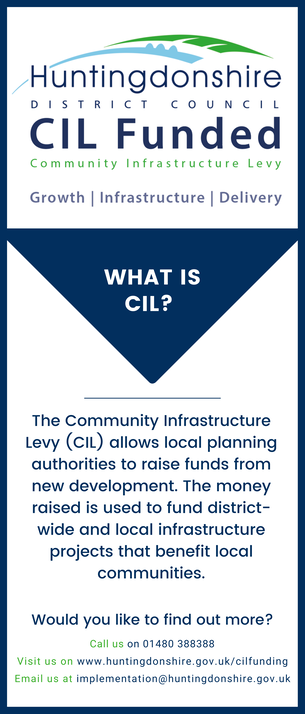 Car park concepts
Due to the size of the car park concept design documents and in order to enable a zoom function, they are located on the publishing site Issuu. They can be accessed via the above links.
If you have any questions or queries, please email investinginhinchingbrooke@huntingdonshire.gov.uk