If you have a large amount of bulky waste to get rid of, have you considered our
skip hire service
?
We offer a service to remove bulky household waste which is over 25kg and/or does not fit in your wheeled bin. The waste will be collected by our crew in a vehicle similar to the one pictured below.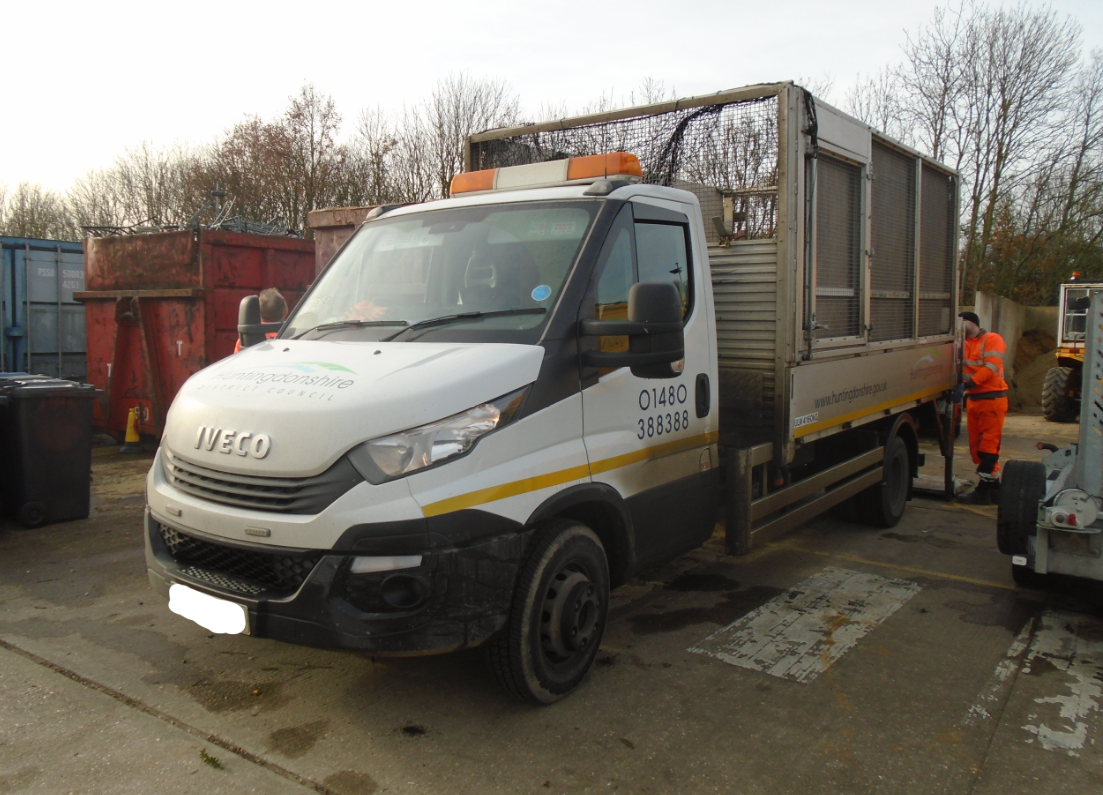 Check what can and can't be collected
Items we collect on our bulky waste collection service are reused where possible by donating them to non-profit organisations and charities. This saves items in good, reusable condition from going to landfill, as well as giving your items a new lease of life. In May 2019 we donated a total of 547kg, including items such as sofas, beds, cabinets and bookcases. Please advise us at the time of booking your bulky collection if you would rather we did not pass your items over to charities.
How do I arrange a collection?
Fill in the online form and pay the fee. Please note that a maximum of ten items can be collected per request.  
There are 2 ways you can submit a form - via the customer portal or as a guest.
If you have a MyHuntingdonshire customer portal account or would like to create one, click on the Book a Collection via the Customer Portal button below, sign in or register, then scroll down to the 'Bins and Waste - Residential Bulky Waste' form. Your personal details will be filled in for you and you will be able to track the progress of your requests and save partially completed forms. 
Book a Collection via the Customer Portal (Recommended)
You can also submit a form as a guest. However, you will not be able to track or receive feedback on your request. Also, our customer services team will only be able to provide limited support if you submit your form outside of the customer portal.
Submit Form as a Guest
Cost
1-3 items = £35
4-6 items = £50
7-10 items = £75
Each area has a collection day and you will be advised of this when you book. It's not possible to give you an exact collection time within the day. You will need to put any items booked for collection at a single point on the edge of your property, next to the public highway, the night before your arranged collection day.
Please note that our collection crew cannot remove the items to be collected from your house or garden unless you are eligible for assistance. Please make sure the items are placed at the edge of your property.
Do you need assistance with your bulky collection?
Assistance is available for elderly, disabled or infirm customers who do not have support, or are unable to place their items outside for collection.
Please be aware we will not be able to complete collection without safe access to where the items are stored. All items need to be easily removable from the property. The crew will not dismantle items for removal.
All items need to be on the ground floor and located within one room where possible.
Cancelling or amending your booking
You can amend or cancel your bulky collection up to 3pm on the working day before your collection by telephoning our Call Centre on 01480 388640. If we are not able to collect your items for any reason, for example, lack of access or your items have already been taken, we will not be able to offer a refund. This is because we will be unable to fill the slot, and will have incurred staffing, vehicle and fuel costs to attend your property.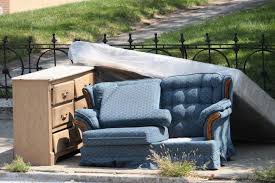 Other ways to dispose of bulky items
Give them to a charity such as the British Heart Foundation or Cambridge Re-Use, who collect furniture and electrical appliances free of charge.
House clearances
We are now offering a house clearance service that is charged at an hourly rate or a full house fixed fee. Please call 01480 388630 or email Marc.johnson@huntingdonshire.gov.uk for further information.