We own / manage: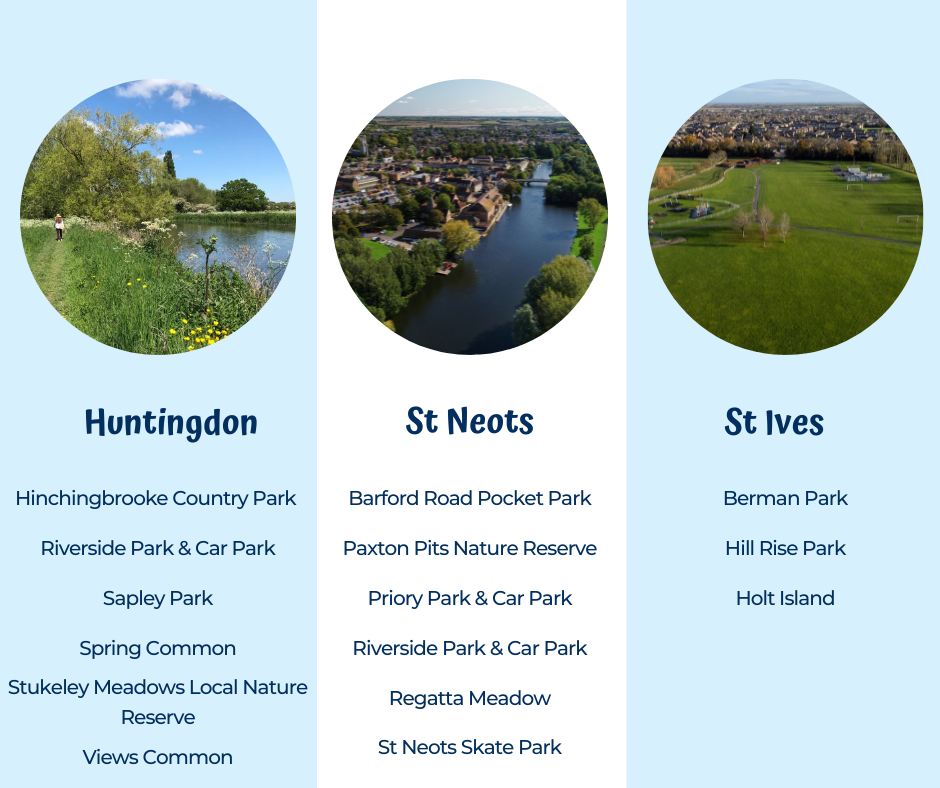 HDC owns and manages various car parks around the district - the locations of these can be found on the Parking page.
We also own and manage informal areas of green space next to housing. Please contact us if you're not sure about a piece of land.
Non-HDC sites
Huntingdon Market Square, St Ives Market Square and St Neots Market Square - please contact Cambridgeshire County Council at highway.events@cambridgeshire.gov.uk.
Castle Hills Park, Huntingdon - please contact Huntingdon Town Council on 01480 411883 or town.council@huntingdontown.gov.uk.