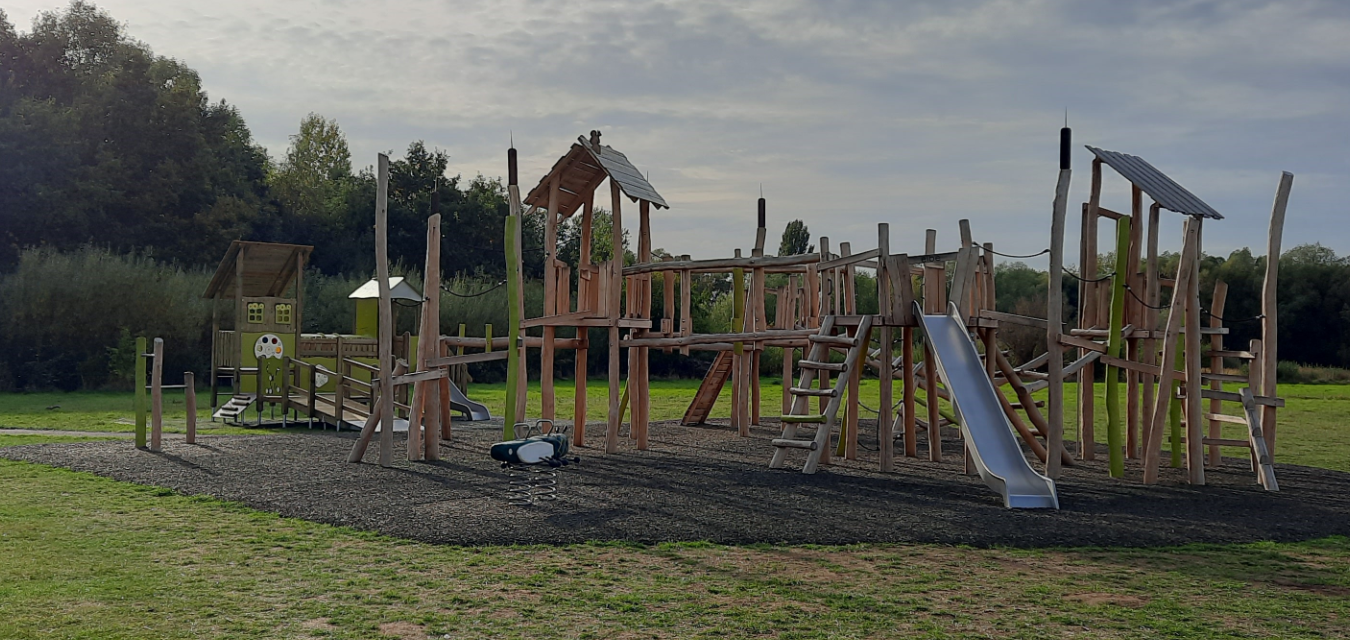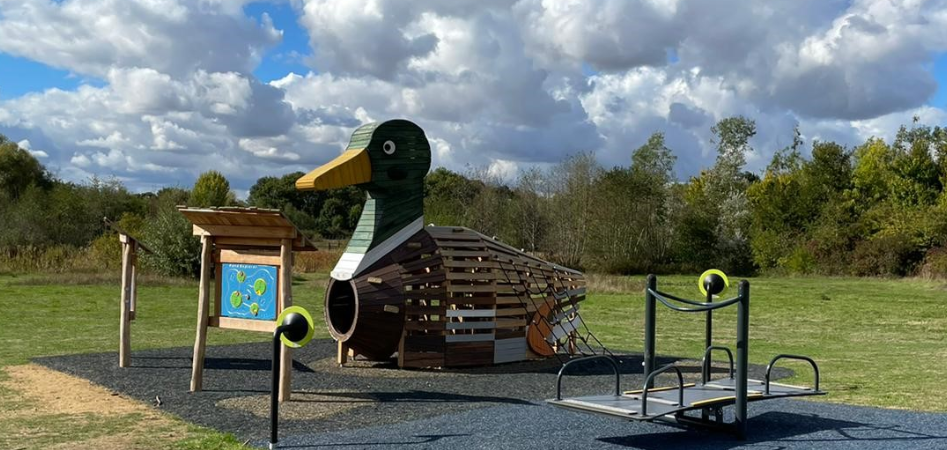 Hinchingbrooke Country Park covers 150 acres of open grasslands, mature woodland and lakes. It is a great place to visit for families, nature spotters, dog walkers and those who wish to enjoy the great outdoors.
Since 2018 Hinchingbrooke Country Park has held the Green Flag Award, which recognises and rewards the best parks and green spaces internationally.
There is a great mix of play areas, a cafe, hard-surfaced and muddy paths, secluded woodlands and wildflower meadows all within a short walk.
The park has a wealth of wildlife, whether you are armed with a camera or binoculars! All three species of British woodpecker can be seen here, along with nuthatch and marsh tit or you may be lucky enough to spot an otter or a kingfisher.
Whether you are walking the dog, exploring with your children, having a picnic or enjoying tea and cakes or ice creams from the cafe, we are sure you will enjoy your visit.
Browse the Events and Activities and Facilities pages to see all the park has to offer.
View the directions to the park [PNG, 0.2MB] (the road layout changed in 2021).
View our printable information leaflet [PDF, 5MB].
Travelling to Hinchingbrooke Country Park
View information on getting here by train.
Bus information:
There is a bus stop in front of Hinchingbrooke Hospital, just a 5 minute walk to the park entrance.
Stagecoach:
B from Cambridge and St Ives (daily)
Whippet:
66 from St Neots, Buckden and Brampton (Mondays to Saturdays)
X3 from Cambridge, Cambourne, Papworth and Godmanchester (daily)
Volunteering
There are a variety of ways in which you can volunteer at Hinchingbrooke Country Park.
Work parties are held each week on Wednesdays and Thursdays when volunteers come in to help the rangers with outdoor practical tasks. This can involve vegetation clearance, path maintenance and grassland management.
We hold regular events and an extra hand is always needed with setting up, directing cars and litter picking. Some family events are themed (for example, the Christmas Grotto) so there is the opportunity to get dressed up and make the day extra special for the families taking part.
The country park is visited by school groups, mostly during spring and summer. Volunteers help the rangers lead nature activities such as pond dipping and den building.
The cafe at Hinchingbrooke is very popular, so we often need a bit of extra help to serve customers, prepare food and help with the washing up.
Site checks involve walking around the park along a set route and checking that the structures are safe, the paths are accessible and the signs and lifebelts are present, benches are not broken and trees aren't obstructing the paths.
We would also like to carry out regular wildlife surveys across the country park for as many groups of flora and fauna as possible. Most of the recordings of different wildlife come from ad hoc sightings and, although these are still valuable, it would be even better if we could do more regular monitoring of what lives in the park and where. People of all expertise are welcome and surveys can be very valuable if you want to learn about the wildlife in your area. You don't need to be an expert!