The Countryside Centre venue is available for corporate and social use.
We can cater for business meetings, conferences and training sessions, and family celebrations such as anniversaries, birthdays and retirement parties. It is also a great venue for charities or groups wishing to put on a special event for their members and supporters.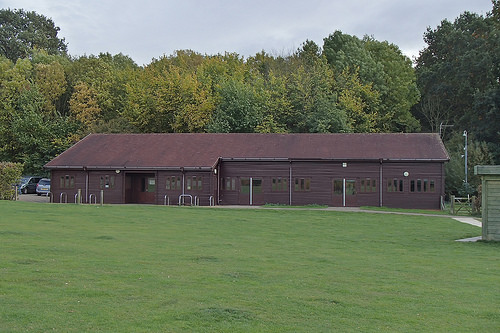 We offer free parking to all Countryside Centre users and facilitators. People with mobility issues or those with lots to unload can use our lower car park next to the centre.
Corporate use
The Countryside Centre has two rooms which can be hired separately or joined to make one large space suitable for larger meetings or provide space for a breakout group or displays.
Room layout options can be found in the booking form and we always make sure there are tables available for equipment, bags, leaflets etc. For conferences and larger sessions we also offer a pre-conference planning session so you can see the space and decide exactly how you'd like it laid out. If you would like to see the centre please contact us to arrange a mutually convenient time.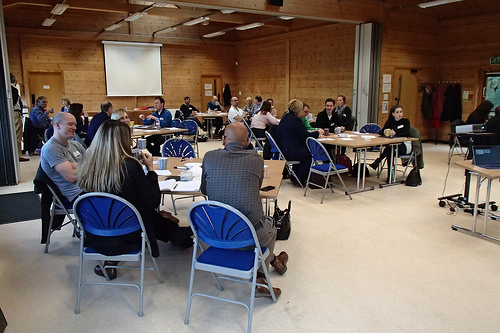 Equipment
The following equipment is available for hire:
staging
flipcharts and pens
microphone.
You can bring your own data projection unit and we will provide the stands, electricity cable and screen.
Corporate catering
We can organise all your refreshments to make your day as easy as possible. We serve teas and coffees at your requested time and include a variety of herbal teas, decaffeinated options, squash and biscuits.
Our on-site cafe can provide a variety of refreshments, from a full buffet to a cake platter, fruit platter or even a barbecue. Please let us know your requirements when booking and we can discuss them with the cafe manager.
Social use
The centre is a perfect setting for schools, youth clubs, play schemes, charities and natural history organisations. 
The unique location of the centre gives you the opportunity to make use of the park's large open space for outdoor fun and games, such as barbecues, rounders and football - whatever your age.
Our rangers can offer a wide range of environmental activities for all ages, including guided walks, pond dipping, minibeast hunting, discovery walks, treasure trails and many more. We can also give you ideas of how to make use of the park during your event as we want as many people as possible to enjoy our outdoor space.
Seating for social activities can be adapted to your requirements, so please discuss options with us. More traditional room layouts can be found on the booking form.
Social catering
Please talk to us about your requirements and we can liaise with our cafe manager.
How much does it cost to hire?
Scroll for more
 Room/Refreshments
Full Day* 
Half Day**
Kestrel Room
£200
£125
Wren Room
£175
£100
Both rooms
£300
£175
Tea, coffee and biscuits
£2.55 per person 
£1.80 per person
Buffet
£6.75 per person
Social/evening bookings 
Please contact us for details
* Full day - maximum of 8 hours between 8.30am and 5pm
** Half day - maximum of 4 hours between 8.30 and and 12.30pm and 1pm and 5pm
Prices do not include VAT and are valid until 31 March 2019. Please note that cancellation charges may apply.
How do I make a booking?
Please phone or email us first to check availability and so we can provisionally book a date. You can then confirm your booking by email or phone and return a completed booking form to secure your booking.
Download Booking Form (PDF)
Download Booking Form (Word)
If you need any further information or would like to visit the centre to check its suitability, please contact us.
How to find the Countryside Centre
The Countryside Centre is conveniently situated in Cambridgeshire, close to the A1 and A14 and only a mile from Huntingdon railway station. You can download written directions or find us on Google maps.